---
bang & olufsen
---


concept for: bang & olufsen
service: web design (ui), interaction design


Bang & Olufsen is an iconic audio-visual brand that has been the pioneer of audio technology and leading the way in design. B&O creates luxury experiences through sound and aesthetics.

I worked with two contradictory notions in mind: minimal - expressive. Just like the products; the website is subtle and minimal but it has brave and unexpected elements when the user interacts with the site.

Bold and oversized typography characterises the website. Automated animations and animations triggered by interaction are conveying the feeling of a brave, innovative brand. Detailed interactive elements are used throughout the website.

It's a concept, the project was not realised.


This scroll down footage shows the bold, animated typography on the landing page.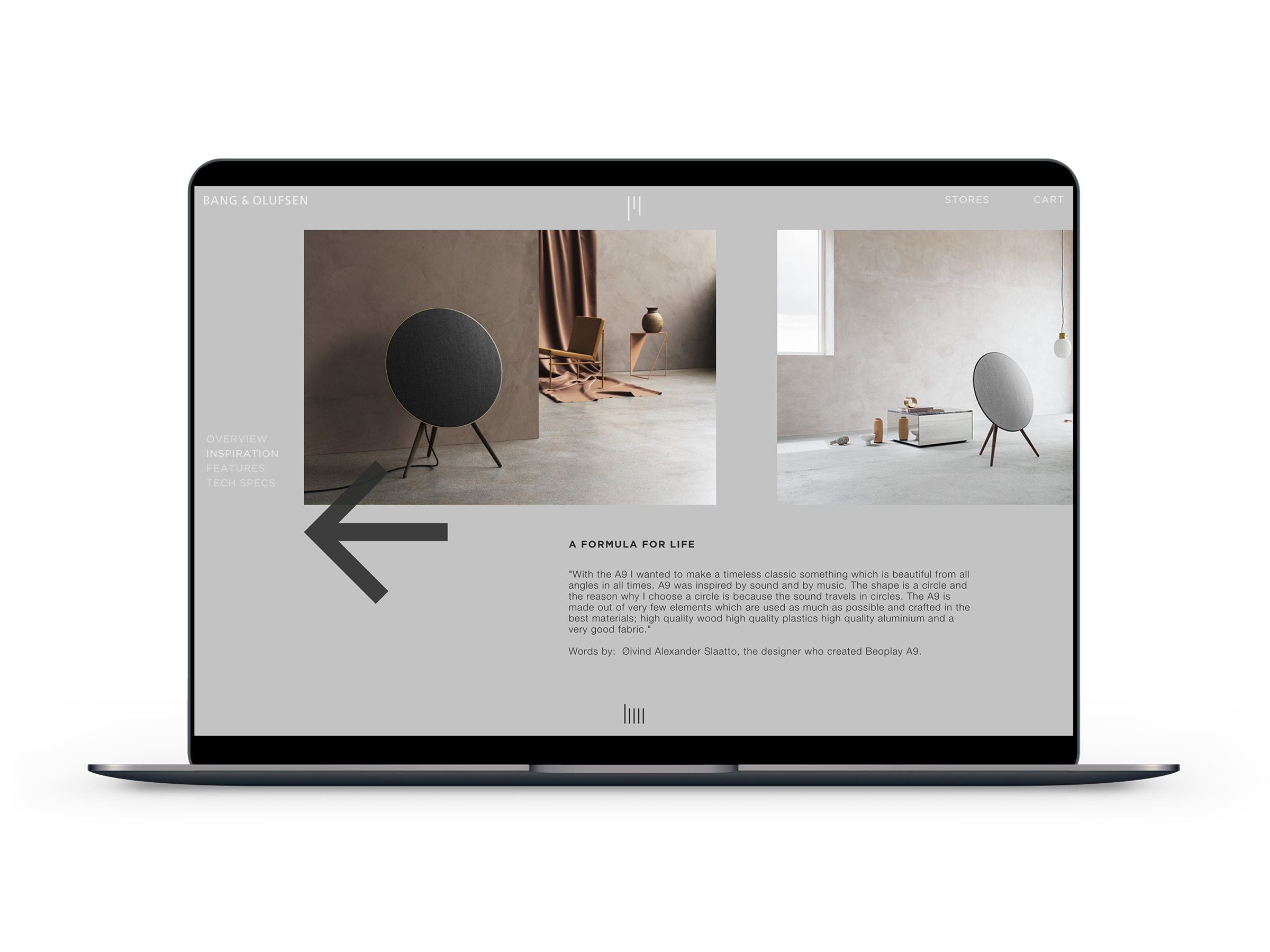 The menu icon was inspired by volume bars and carefully animated to form an X when entering the menu.
Unconventionally placed product images appear when hovering over the buttons.